Book The Library
[dropcap_1]C[/dropcap_1]an we tempt you to some supper?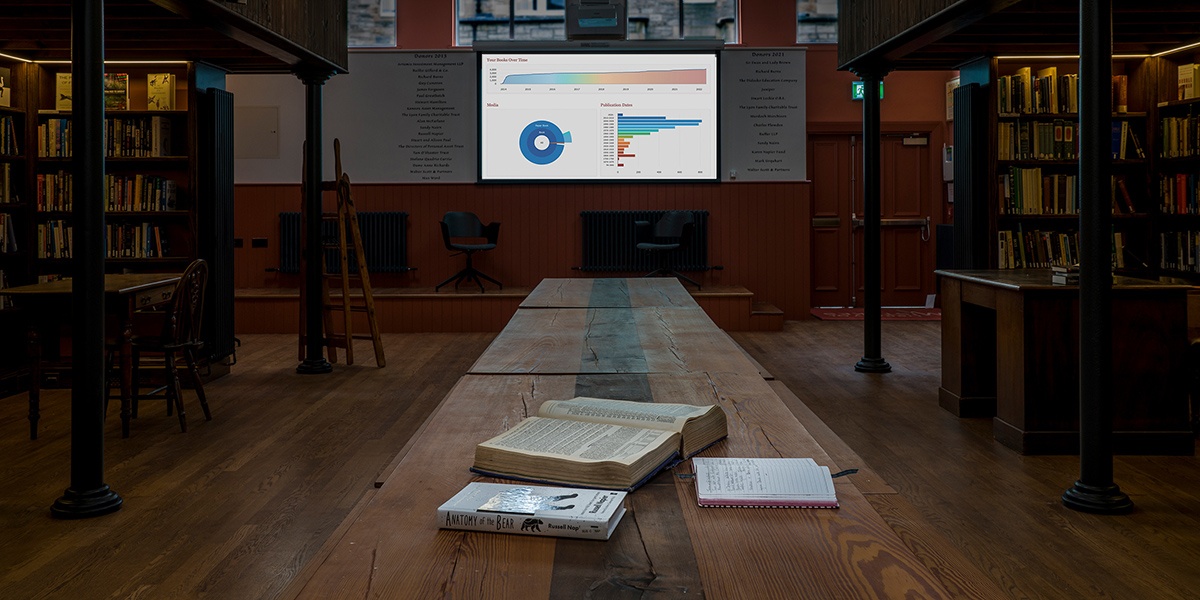 The Library of Mistakes is available to hire as a venue. With its unique central Edinburgh ambience, combining sangfroid with joie de vivre, it is a most suitable gathering place for dinners or drink receptions. While not as large as the New York Stock Exchange, it can comfortably host up to 14 diners in comfort, or more for a drinks reception.
To enquire further, please contact the Keeper.
[blockquote_with_author author="Barbara Tuchman"]To a historian libraries are food, shelter, and even muse.[/blockquote_with_author]