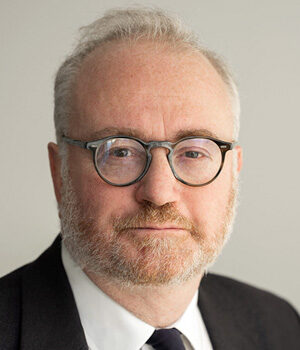 Keeper
Professor Russell Napier is the author of The Solid Ground investment report for institutional investors and co-founder of the investment research portal ERIC- a business he now co-owns with D.C. Thomson. Russell has worked in the investment business for over 30 years and has been advising global institutional investors on asset allocation since 1995. Russell is the author of the book
Anatomy of The Bear: Lessons From Wall Street's Four Great Bottoms
('a cult classic' according to the FT) and is the founder and course director of The Practical History of Financial Markets at The Edinburgh Business School.
Russell is Chairman of Mid Wynd International Investment Trust, a GBP500m market cap. closed-end investment vehicle listed on the London Stock Exchange. He is a member of the investment advisory committees of three fund management companies, Cerno Capital, Kennox Asset Management and Bay Capital.
In 2014 Russell founded the charitable venture
The Library of Mistakes
a business and financial history library in Edinburgh that now has branches in India and Switzerland.
Russell has degrees in law from Queen's University Belfast and Magdalene College Cambridge. He is a Fellow of The CFA Society of the UK and is an Honorary Professor at The University of Stirling and a Visiting Professor at Heriot-Watt University. He is a contributing columnist for The Toronto Star newspaper. His second book –
The Asian Financial Crisis 1995-1998: Birth of the Age of Debt
– was published in July 2021.
The online version of our renowned course, is available for both finance professionals and nonprofessionals.
As featured in the Financial Times
In conjunction with Heriot-Watt University
We hold a selection of quirky curiosities and fine collection of books — all related to the ups and downs of financial markets and businesses throughout the years.
You can view a sample of the books (and more) by clicking the button below.